Document Services
Need to print, scan, copy, or fax a document? We can help.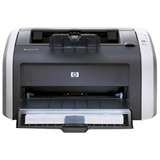 The library provides a variety of document services for a nominal fee.  A Hewlett-Packard black-and-white laser printer may be used to print portable documents, as well as those created or downloaded to our patron computers.  For those with a need for color prints, we have an HP Inkjet color printer for producing high-quality images.
8-1/2 x 11      $  .15  black and white
8-1/2 x 11      $1.00 color
Our new Xerox multi-function copier may used to single-side or duplex print, reduce or enlarge originals, as well as create posters.  Automatic collation and other functions are also available.
8-1/2 x 11      $.15
11 x 14            $.20
11 x 17            $.25
We will scan your documents into a portable storage device or an e-mail.
8-1/2 x 11      $.15 
Fax services are available at the following rates.
Outgoing:       $2.00 first page, $1.00 subsequent pages.
Incoming:       $  .25 per page.
Ask your librarian for assistance.